Main Content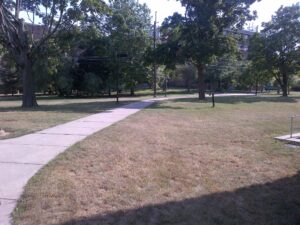 Not only has it been hot but soils are getting quite dry throughout New Jersey especially in those areas where rain showers have 'missed' and irrigation is not being used regularly.
If you don't have a weather station but would like to track environmental data, you should visit the NJ Climate & Weather Network.
Click on "Current Maps" under the MAPS & IMAGERY NJ Statewide heading in the menu list on the left hand side of the web page. From this page you can click through statewide maps of air and soil temperatures, soil water content, evapotranspiration and other data. This is a convenient way to get a rapid glimpse of the growing conditions throughout the state.
Hope all goes well. I have become "good friends" with the hoses and satellite controllers at the farm these days!