Main Content
Bruce B. Clarke Endowed Graduate Fellowship
Our Goal
To continue training leaders in Turfgrass Pathology and related disciplines in Turfgrass science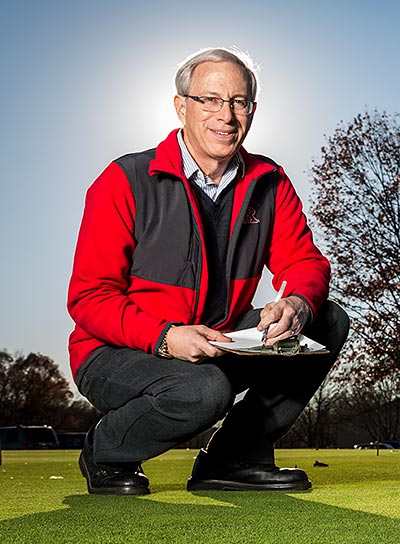 The Bruce B. Clarke Endowed Graduate Fellowship meets an immense need for graduate student support at Rutgers University's Center for Turfgrass Science. Colleagues and industry partners have come together to celebrate the career of Dr. Bruce B. Clarke, Professor Emeritus at Rutgers University. Seeking to honor his commitment to the field by supporting future scientists, a steering committee of friends and colleagues embarked on raising $1.5 million for a fully funded graduate fellowship endowment.
We are now $800,000 away from reaching our goal and seek the support of industry leaders who wish to champion this critical effort.
Dr. Clarke's impact on the field is immeasurable, and Rutgers University's Center for Turfgrass Science seeks to continue training leaders in turfgrass pathology and related disciplines in turfgrass science. Together, we can honor this remarkable legacy of unbiased research, support, and leadership, and we hope that you will join us by pledging your support.
For More Information:
Gabrielle Peterson
Senior Director of Development
g.peterson@rutgers.edu
Cell: 609-532-3200