Main Content
As stated in an early post, summer stress is developing throughout the state. Summer stress isn't widespread or severe but it is developing, particularly wilt stress, within very localized areas of many landscapes. Landscapes that receive little to no irrigation are especially prone to wilt and drought stress right now.
It is important to scout and assess the severity of any wilt stress in moderate-to-high value areas of the landscape. Hours are important, don't put off the scouting of wilt stress. Assuming the grass or other plants will tolerate wilt stress without confirming the severity of the situation can lead to severe drought stress and stand loss at this time of year.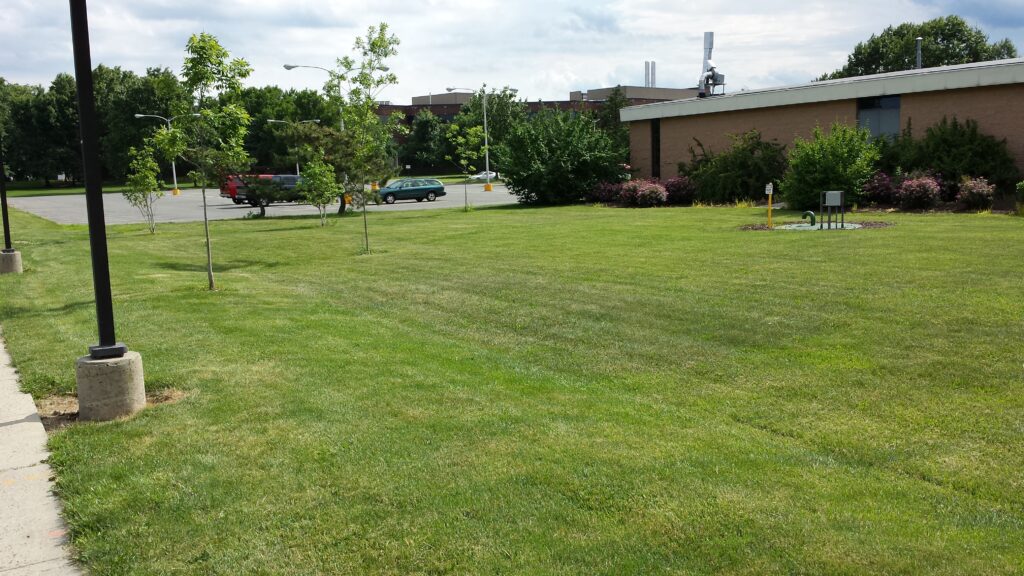 Grasses such as the fine fescues and annual bluegrass will be
the most sensitive to traffic from play or equipment when wilting. Avoid mowing and other activities in areas where wilt stress is advanced. Landscapes with very sandy soils should be routinely scouted for wilt and drought stress at this time.