Main Content
Rain late last week combined with rising soil temperatures has initiated green-up of some cool-season grasses in central New Jersey.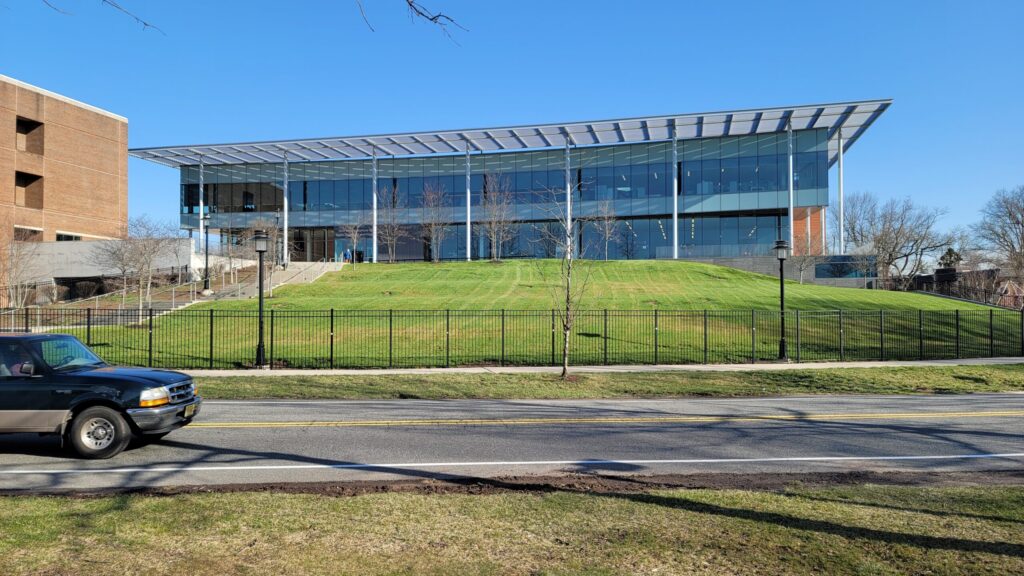 Soil temperatures have been slowing increasing over the last few weeks. Currently, the 24-hour and 5-day rolling averages for soil temperature are 47 degrees F at Hort Farm 2 in North Brunswick, New Jersey.
Keep in mind that exposure will influence green-up. Turf grown in shaded locations will remain cooler and hence be much slower to green-up than turf grown in full sun locations. Growth of cool-season grasses will become more vigorous once soil temperatures are consistently above 50 degrees F.
Now is a good time to remove winter debris like branches, twigs, and leaves to avoid smothering damage during green-up of turfed landscapes.
The decision to fertilize a turf/lawn depends on its function and whether vigor or growth needs to be encouraged. For example, a lawn with a full turf cover that is rapidly greening-up should not be fertilized until later this spring; whereas, a lawn that hasn't fully recovered from last year's stress damage will likely benefit from a well-timed fertilization with nitrogen. See Rutgers Cooperative Extension bulletin E327, Best Management Practices for Nutrient Management of Turf in New Jersey for more information on fertilization of turf.
Be aware that green-up will vary with the species of grass. Among the cool-season turfgrasses, perennial ryegrass will be the earliest to green-up. Tall fescue will be slower than perennial ryegrass. Green-up of Kentucky bluegrass will depend on the cultivar (variety) being grown; older, common types of Kentucky bluegrass can green-up relatively early in the spring. Whereas, many of the newer, darker green, and lowing-growing types of Kentucky bluegrass can be very slow to green-up. Green-up of a fine-leaf fescue turf will depend on the species; strong creeping red fesuce and Chewings fescue will be faster to green-up than hard fescue.
Zoysiagrass, which is a warm-season grass, will be the slowest to green-up and is not likely to exhibit substantial signs of growth (green-up) until late-May. See Rutgers Cooperative Extension fact sheet FS521, Zoysiagrass Lawns in New Jersey for more information on advantages and disadvantages of growing zoysiagrass.
Property owners with lawns needing repair this spring should select seed blends or mixtures based on site conditions, intended use, expected level of maintenance, and the potential turf quality that can be achieved. See Rutgers Cooperative Extension fact sheet FS684, Turfgrass Seed Selection for Home Lawns for more information.